We are connected, passionate and innovative talent
We combine talent, technology and business to get the most out of every complex challenge companies face in the market today through innovation and sustainable development with the only mission of adding exceptional value to our clients.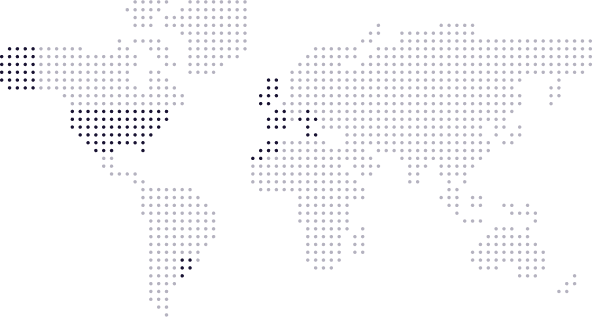 2018
Digital Wolves appears in the picture
2019
DEXS (Digital Experience School) is created
Italia offices inaugurated
2020
Portugal offices inaugurated
2021
Uruguay offices open their doors
2022
UK Offices inaugurated

USA Offices inaugurated

Morocco Offices inaugurated

Acquisition of New Verve Consulting

atSistemas is incorporated to BME Growth
2023
Acquisition of Incipy
atSistemas evolves to knowmad mood
Shall we create a new future together?
A company in constant evolution
We are people connected to one purpose
We are an ecosystem of people in constant growth capable of setting a new sustainable path finding the true evolution through talent, excellence, and knowledge.
Sustainable evolution, together
We evolve at our clients' pace hand in hand with innovation and progress, adding exceptional value in a collaborative ecosystem where we put all of our technological expertise.
Our people first
We take care of our people, and we believe that together we can take on the biggest challenges to change the path of society and the future of technology.
Innovation as a common project
Innovation is a part of our DNA. We are great specialists and technology professionals moved by creativity and innovation.
Technology avant garde
We bet for a unified business digital strategy with great capacity and technical solutions, supporting each other, and believing that our people, together with their ideas and commitment, will take on incredible projects.
Multi-national vision
Integrating ourselves locally and adapting our strategy to an international level.

Our Purpose
Technology and innovation with a purpose to grow together and to builg a better and much sustainable world.

Our Vision
To be at the avant garde of Technology and Innovation beginning with the people and the world, being an example of sustainable progress.

Our Mission
Add value to our clients and develop exceptional technological talent with a purpose, contributing to the responsible development of society.
The values setting our path
The values setting our path and guiding us to excellence are collaboration, innovation, commitment, fun and trust.

Collaboration
Team spirit, working in a transparent and efficient manner.

Innovación
To think different, take on risks, the competitive spirit that makes us strive for greatness every day

Commitment
The sum of all of our capacities to get the sustainability level we want for our company.

Fun
It is the feeling you get when you do what you love, and the one you feel the most comfortable with knowing you belong to a team that supports you.

Trust
It is the feeling you get when you do what you love, and the one you feel the most comfortable with knowing you belong to a team that supports you.

Carbon Footprint Calculation Certificate
Thanks to our commitment to the environment, we have obtained the Carbon Footprint Calculation Certificate.

Ranking 100 best companies to work for in Spain
We stand out in talent management, as well as in the policies implemented and the firm commitment to training.

XVI Edition Alares Awards 2022
We won the 2nd Alares 2022 Award for Reconciliation, Co-responsibility and CSR in the big company category.
What do we offer at knowmad mood?
We care and make sure to put focus on the development, happiness and wellbeing of our people.