Until the 80s, software was mainly developed with restricted or private source code. Although free software already existed, it was not internationally popularized until the arrival of the Internet in the mid-1990s. The technological revolution that emerged since then and the entry into the market of new technologies have resulted in 99% of all software today being open source-based, according to data from Github's latest October report.
The popularity enjoyed by this software development model is mainly due to the fact that it is based on the freedom of knowledge, access, and modification of existing source codes through libraries or repositories by the community of programmers. This way, knowmad mood, a 100% Spanish technology consulting firm, highlights a series of advantages of Open Source development.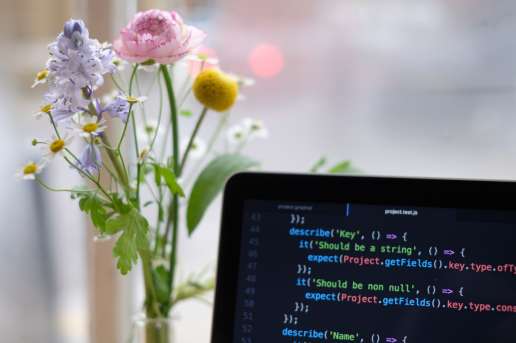 High flexibility and customization
Its collaboration model and free access to the source code allow any company or user complete control over its development and modification, making it a "living" code. This flexibility also makes it highly customizable, allowing other developers to help, review, improve its stability, and fix bugs when new solutions are implemented in the software, facilitating its adaptability to the specific business purposes of the moment. In fact, this versatility is one of the reasons why companies choose open source. According to Red Hat's latest report, 79% say it gives them the flexibility to customize solutions to meet their business needs.
Much lower costs
As such, open-source costs are close to zero, but this needs to be factored in. Open source code will be much cheaper than proprietary code since the source codes are in open-access libraries or repositories to be reutilized and modified by developers. The costs, in this case, will not depend on the code itself, but on the developer, the software license, or its associated costs, such as support or extra paid features, to name a few examples. This is, in fact, the example of an e-commerce platform such as WordPress, which is made available to users free of charge, except for some of the plug-ins and other additional functionalities.
Functionality and adaptability
The flexibility that open source provides in turn delivers a great deal of practicality and adaptability to software development. A code that can be openly modified and that is not required to have a specific use can offer the company an infinite number of options when it comes to adding new features and external functions to the software. This allows the software to be much more scalable since it is designed as an infrastructure that is capable of adapting to the needs of customers as the company grows.
Supplier Independence
Another great advantage of open-source software is the access to a wide market of technological solutions and tools, which makes the dependence on a single supplier unnecessary. In many cases, dependence on proprietary software means the need or even the necessity to purchase only its associated products and services and, in case of needing to make changes in the software, with the open source software the company eliminates the previous step of requesting these changes to the supplier and can even track the changes.
Our expert opinion
"The speed at which technology is constantly evolving is undoubtedly the answer to today's fast-changing and competitive business environment. Right now, customer needs are constantly shifting and, as such, integrators and manufacturers must be agile and efficient enough to satisfy them. Open Source is a trend that drives companies of any size in their digital transformation and innovation process, so it is not surprising that its popularity has spread to all sectors, from the public one to the most technological ones such as Cloud, Machine Learning or Blockchain. On the other hand, it is also important to keep in mind that this trend represents an additional challenge when it comes to ensuring that this code does not compromise the supply chain (Software Supply Chain), so it never hurts to be assisted and supported by a partner that allows them to create and implement solutions customized to their needs, safeguarding at all times critical aspects such as the security and suitability of the Open Source code in use", says Iñigo Chaso, Business Development Manager, leading the Industrialization of the SDLC at knowmad mood.