Bad Service Management (BSM) is a common problem that affects many organisations, where IT, business and development teams work in isolation, making it impossible to deliver a high quality service. It is very important to know whether we are at this point or not even if we have implemented an ITSM solution.
Therefore, we must be aware of the symptoms of bad service management:
Bloated budgets: ITSM costs continue to rise with little or no added value.
Irritable teammates: accusations between development and operations teams worsen performance.
Long and complicated on-boarding: implementing and expanding to new teams is very complicated.
Slow timescales: what should take hours takes days or even weeks.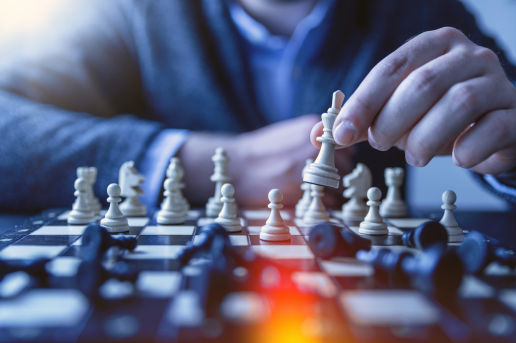 What does the implementation of an ITSM tool entail?
ITSM (IT Service Management) tools are essential for organisations looking to optimise their processes and improve their service to customers. In an increasingly competitive environment, it is important to adopt effective solutions to align IT teams with business priorities and improve cross-departmental collaboration.

Benefits of ITSM
Aligns IT teams with business priorities.
Encourages inter-departmental collaboration.
It integrates IT and development teams.
Empowers IT teams to share knowledge and continuously improve.
Improves coordination of requests for a more efficient service.
Promotes customer focus with self-service and improved processes.
Responds more quickly to major incidents and prevent future incidents.
What is Jira Service Management and what does it offer?
Jira Service Management is Atlassian's IT service management (ITSM) solution designed for operations and development teams. With Jira Service Management, you can easily manage your team's requests, whether it's via email, a customisable help desk or an embeddable widget. The solution makes it easy to categorise requests and help organise and prioritise them, keeping your team up to date on objectives and providing the flexibility to create custom reports.
Jira Service Management is based on the Jira platform and is designed to improve collaboration between IT, development, operations and business. Customers can submit service requests through an internal or external customer portal, while each team can work on a specific project, such as IT, HR or legal, and route work to other teams' projects. Service project agents log requests as issues in a queue and track them through a configurable workflow.
To reduce work, Jira Service Management allows you to set up a FAQ and documentation in Confluence, and has additional out-of-the-box features for IT service management projects. The solution includes modern incident management powered by Opsgenie, which provides alerts and incidents and integrates seamlessly with other Atlassian products. It also includes change management, which helps teams make smarter decisions about service changes by providing contextual information.
Jira Service Management is a comprehensive and easy-to-use solution for teams looking to improve IT service management.
Advantages of Jira Service Management
Jira Service Management is an attractive option for IT management due to the following advantages:
High return on investment: the solution offers a high return on investment and a lower cost of value compared to other solutions on the market.
Easier implementation, confirmation and administration: Jira Service Management is intuitive and easy to implement, allowing for faster deployment and more efficient confirmation and administration.
Modern user interface and practices: Jira Service Management's user interface is modern and easy to use, enabling greater efficiency in IT management.
Single unified platform for development and IT teams: Jira Service Management provides a unified platform for development and IT teams, enabling greater clarity, collaboration and cost-effectiveness across the enterprise.
Improved efficiency and productivity: According to Forrester Consulting's Total Economic Impact report, organisations experience a 61% improvement in agent productivity and an average implementation time of 2 months.
What Jira Service Management solves for BSM
Jira Service Management has been designed and tested to end BSM by eliminating any symptoms of poor service management:
Healthier budgets: stop investing in bulky and confusing IT solutions.
Faster resolutions: responds to changes and incidents at high speed.
Better collaboration: Improved collaboration between business, development and operations teams.
Seamless deployments: get new equipment and services up and running quickly.
And with JSM you go one step further and achieve successful service management:
Deliver value faster: tailor Jira Service Management to meet your unique needs.
Templates allow you to get started quickly and scale as needed, without the complexity of traditional ITSM solutions.
Work visibility: keep track of your work in the company with an open and collaborative platform.
Link issues in Jira and receive data from other software development tools, so your IT support and operations teams have richer contextual information to respond quickly to requests, incidents and changes. Connect development and operations teams.
Deliver greater customer impact while managing risk: increase critical development work, eliminate effort and implement changes with ease, with a full audit trail for each change.
Bad Service Management is a common problem affecting many organisations, but Jira Service Management can put an end to this chaos. By using Jira Service Management, organisations can enjoy greater visibility of work, better collaboration and seamless deployments, resulting in healthier budgets and faster resolutions.
Do you need ITSM information? Click here