What can we do to make our customers and staff happier and better able to manage their day-to-day business?
The first thing we need to consider is what method we currently use to respond to problems or queries from employees and customers. In many cases the response will be by post. And that's fine, but the emails get lost, they are not registered, they arrive in a common mailbox with a bit of luck and the knowledge of the answers is non-existent unless we make a document where we add them.
If I told you that we can answer all this with a tool and that it is called Help Desk or Service Desk, I am sure that some operator or service that you usually call in big companies comes to your mind and you think that this is not for you.
Whether you are in the company 3 or 1000, we all need to give answers to others and we need to be as accommodating as possible and spend as little time as possible.
Let's start by explaining the difference between Help Desk and Service Desk, so we can better choose the service we need.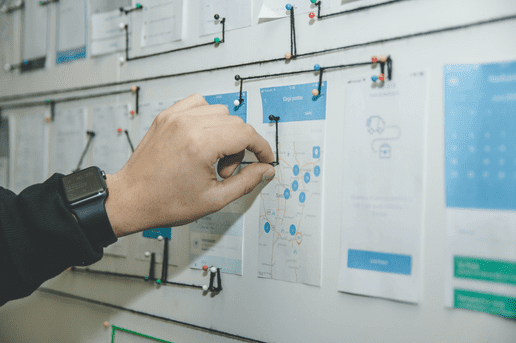 Help Desk
A Help Desk is the first point of contact for customers and employees alike. Customers need answers and the Help Desk is where they turn.
When employees need someone to troubleshoot a printer, improve security on a laptop, or give them access to a new system, it's the Help Desk that comes to the rescue. When customers can't get into their systems, need help with configuration, or encounter an error, it's the Help Desk that typically gets a call.
Service Desk
The ITIL definition of a help desk is: "The single point of contact between the service provider and the users. A typical helpdesk manages incidents and service requests, and also manages communication with users", IT service management. Or put another way, a help desk is a communications hub where customers (e.g. employees or other stakeholders) can find help from their IT service providers.
Whichever model we choose, which we will look at in more detail in a moment, what they both have in common and what makes it profitable to propose such a solution is:
When we talk about self-service, we are referring to creating a knowledge base that allows our customers to solve the most common problems in a simple and quick way, such as: installing a printer, requesting a holiday, downloading a document or how a video call works…
When we were talking about Service Desk, I'm sure you noticed that we talked about ITSM, ITIL and DevOps. Let's explain what each of them consists of.
ITSM or IT service management
It is the way IT teams manage the end-to-end delivery of IT services to customers. This includes all processes and activities to design, create, deliver and support IT services. ITSM is service-centric; its core concept is the belief that IT should be delivered as a service.
ITSM generally consists of several core processes, as defined by ITIL – the most widely accepted framework for or approach to ITSM. These are just a few of those processes:
Service request management
Knowledge Management
IT Asset Management
Incident Management
Problem Management
Change Management
ITIL
ITIL (Information Technology Infrastructure Library) is a widely accepted set of best practices that is designed to support an organisation in achieving optimal value from IT by aligning IT services with business strategy. Or put another way, ITIL is a set of commonly used practices that describes how to implement ITSM in a business.
DevOps
DevOps is a set of practices that automates the processes between software development and IT teams so that they can create, test and release software faster and more reliably.
Therefore, while ITSM is a methodology, ITIL is a framework for implementing that methodology.
And where does that leave DevOps?
Well, we could think that, according to what has been explained, it forces me to choose between ITIL or DevOps, as both are frameworks to be implemented, but this is far from the truth. We don't have to exclude one of them, but they can have complementary approaches, each one providing its own benefits. Agility and collaboration. Process and control. A mixed approach can benefit from the strengths of both.