When deciding whether to migrate to the cloud or not, there can be a lot of doubts or miss information that can lead to bad decision-making and even hesitate to migrate even though there are many advantages when it comes to moving to the cloud.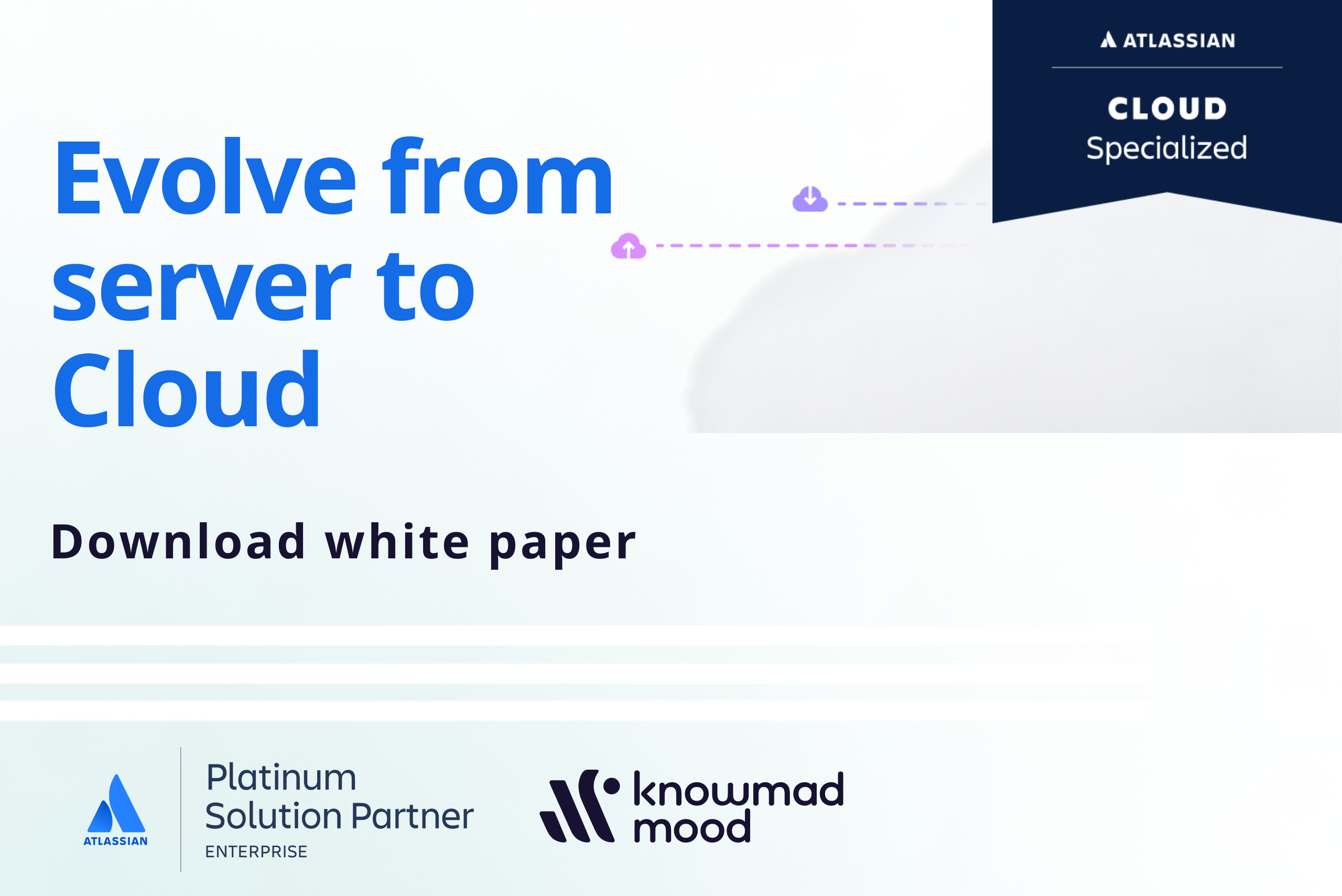 Moving to the Cloud: FAQs
These are some of the most frequently asked questions about migrating your server to the Atlassian Cloud.
Why should I migrate to Atlassian Cloud?
Atlassian Cloud offers benefits such as easier maintenance, automatic updates, scalability, and accessibility.
What are the differences between Atlassian Server and Atlassian Cloud?
The Atlassian server is hosted in situ, while the Atlassian cloud is hosted on Atlassian's servers. There are also differences in functionality, pricing, and customization options.
What should I consider before migrating to the Atlassian Cloud?
One should take into consideration factors such as the size and complexity of the deployment, the customization and/or integration needs, as well as the security and compliance requirements of your organization.
What are the steps required to migrate to the Atlassian Cloud?
The migration process typically involves planning, data prep, Atlassian Cloud configuration, and data migration. Here's how it's done.
What data will be migrated to the Atlassian Cloud?
It depends on the specific Atlassian products that you use, but normally you can migrate data such as issues, projects, users, attachments, tasks, workspaces, and source code repositories, … As well as a big part of the product configuration.
Will my add-ons work in Atlassian Cloud?
Some add-ons and plugins may not be available or compatible with Atlassian Cloud, so it is important to check compatibility before migrating.
How long does the migration process take?
It can vary depending on the size and complexity of your data and any customization needs, but typically the migration process can take several weeks. In this whitepaper, you have the average time span and all the keys to make your migration a total success.
What happens to my customizations during the migration process?
Some customizations may not be available in the Atlassian Cloud, so it is very important to evaluate your customization needs and make the necessary adjustments.
How do I manage user access and permission in Atlassian cloud?
Atlassian Cloud provides tools to manage user access and permissions, such as user groups and project roles.
How can I get support for Atlassian Cloud after migration?
In addition to being able to rely on a specialist Cloud partner such as knowmad mood, Atlassian offers support resources such as documentation, community forums, and support tickets for Atlassian Cloud users.
knowmad mood, experts in cloud migrations
It is important to note that all the migration details may change depending on the configuration, so it is advisable to look at Atlassian's documentation and support resources for guidance throughout the process.
In most cases, migration is not trivial, and we recommend counting on a specialized Atlassian partner.  knowmad moodoffers you a customized study to migrate and optimize your instance. And, if you wish, we will develop it as well as the maintenance.